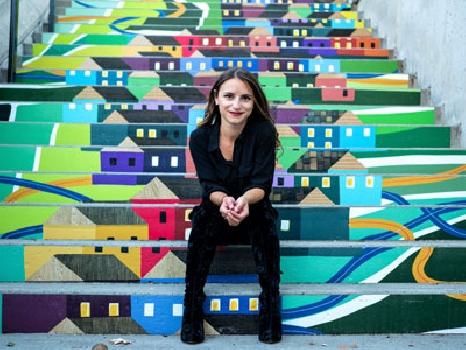 Megan Misztal (she/her) is an award-winning poet, writer, editor, and perpetual student of life. She grew up in a small village in Eastern Ontario and is a guest on unceded Algonquin territory. While attending university in Ottawa, she earned her master's degree in English Literature, led a creative writing workshop for undergraduate students, and cultivated a relentless interest in philosophy, politics, and poetics. She left thinking that language is sometimes a Rubik's cube and other times a fist around the heart. In 2015, Megan was awarded the George Johnston Poetry Prize. Her work has been published in Bywords, antilang., and soundbite magazines on several different occasions, and she was recently included within Apt613's chapbook of Ottawa poets entitled Could This Be The Last Time (2020). When she is not writing, Megan enjoys taking plenty of long walks. She loves nature and literature and her family, which are her three favourite things. Megan believes in vulnerability and the ways in which we are always (re)reading and (re)writing one another. She likes cats, coffee, and comedy. Her debut chapbook is forthcoming with Bywords in 2021. She is grateful and full of hope. 
---
---
This year's judge was Dina Del Bucchia.
"Dark, bracing and evocative and full of energy, this poem surprised at every line, with unexpected images, stark contrasts and an extremely satisfying final stanza that invites the reader to cycle back to the beginning of the poem and revisit it all again."
The annual John Newlove Poetry award, launched in the fall of 2004, commemorates the honest, poignant and well-written poetry of John Newlove, an Ottawa resident for almost twenty years and poet who died in 2003.
---
The 3 poems receiving honourable mention in 2020 are
Each year the winner will receive a certificate, A Long Continual Argument: The Selected Poems of John Newlove, Edited by Robert McTavish (Chaudiere Books, 2007) and the opportunity to publish a chapbook through Bywords.
---
Poems published on Bywords.ca from September 2020 to August 2021 will be eligible for consideration for next year's Newlove award. The judge for the 2021 award will be Elee Kraljii Gardiner.