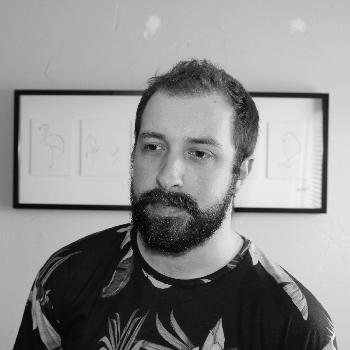 Tomasz W. Wiszniewski lives inside his head with his overactive imagination. Life is good.
---
This year's judge was Gregory Betts.
"The secret heart of poetry is the jolt of familiar things, familiar words reimagined. This is how poetry, like Frankenstein's monster, brings dead things back to life. The winning poem in this year's John Newlove Award presents a lush folding of language and image that sounds convincing, but requires delightful imaginative leaps to fill the resonant gaps. Here is a space for vitality. Fabulous poetry can have a monstrous vitality. The art of juxtaposition is a sudden, revealing turn away from what is expected and dull into something new and more. The art of plywood, however, is in gluing bits of scrap together until the motley jangle becomes strong enough to work. This poem is like plywood, for it uses multiple valences to find a source of iron whim. It pulls these disparate forces all together, glues them solid, and then travels forth into imaginary landscapes on a raft made of collaged words."
The annual John Newlove Poetry award, launched in the fall of 2004, commemorates the honest, poignant and well-written poetry of John Newlove, an Ottawa resident for almost twenty years and poet who died in 2003.
---
The 2 poems receiving honourable mention in 2018 are
Each year the winner will receive a certificate, A Long Continual Argument: The Selected Poems of John Newlove, Edited by Robert McTavish (Chaudiere Books, 2007) and the opportunity to publish a chapbook through Bywords.
---
Poems published on bywords.ca from September 2018 to August 2019 will be eligible for consideration for next year's Newlove award. The judge for the 2019 award will be Tanis MacDonald.